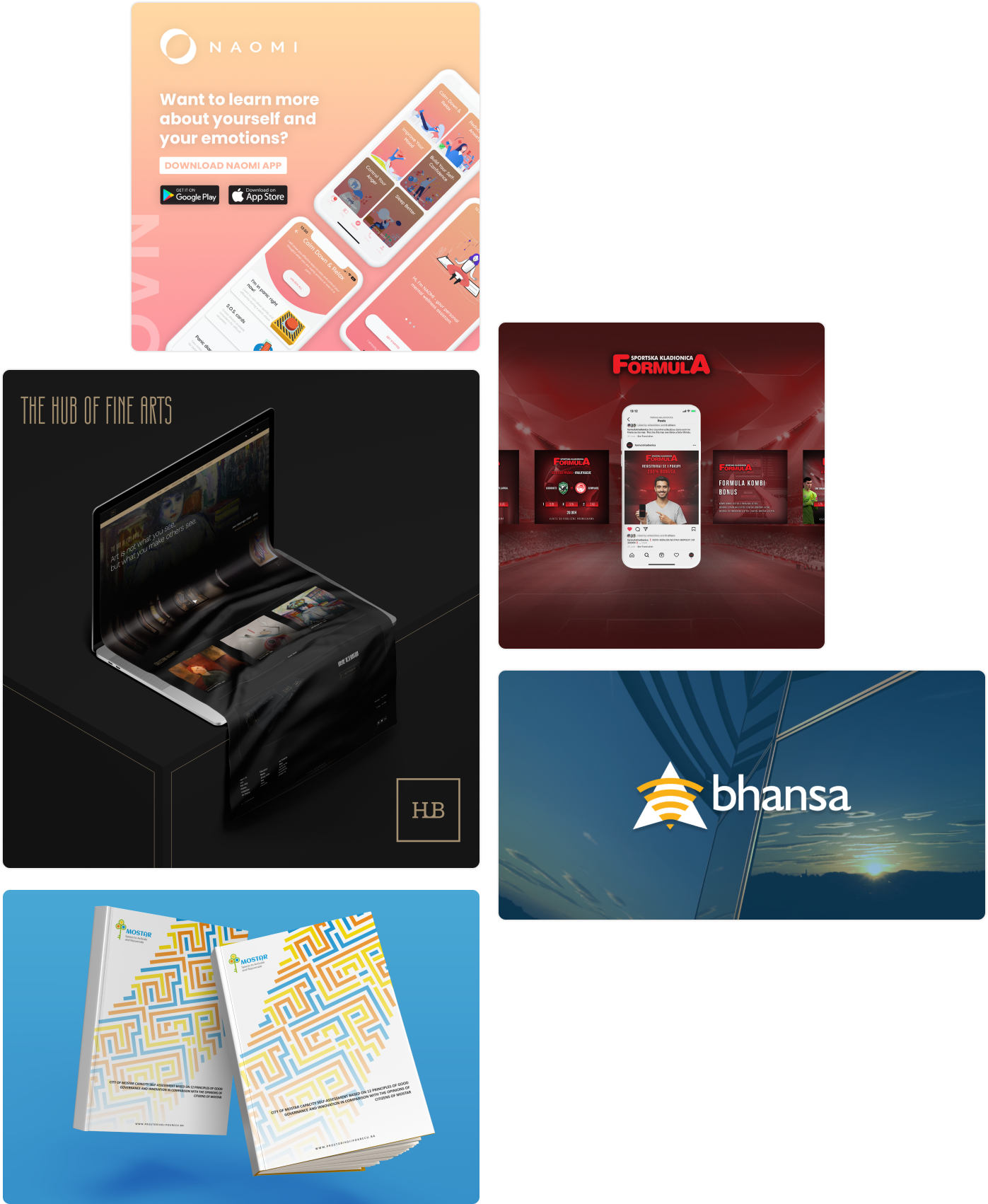 Graphic design is the art of creating visual content that communicates a message and captures the attention of your audience.
Our team of graphic designers will work with you to develop a comprehensive visual language that aligns with your brand and resonates with your target audience.

From creating stunning logos and marketing materials to designing engaging social media graphics and infographics, we will help you to effectively communicate your message and differentiate your business from competitors.