BetLab
BetLab is a one-stop shop for all of your sports betting research needs.
Our data-driven insights and advanced tools will empower you to find your edge.
thebetlab.com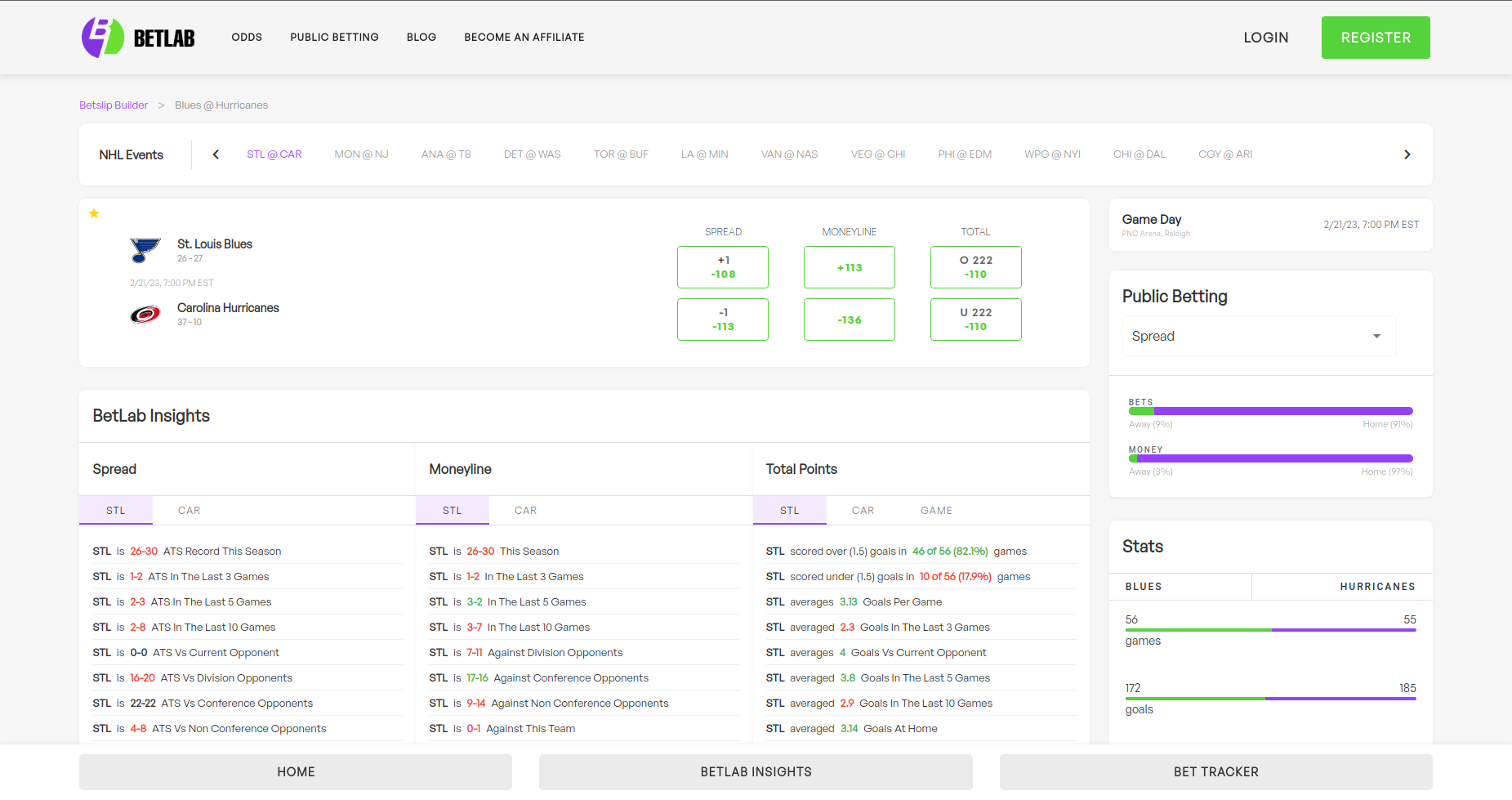 About
---
We partnered up with our friends from the United States at BetLab to design and code a web application that serves users sports data & betting odds for NBA, NFL, NHL and MLB events while providing extremely useful insights and a whole set of tools to help guide users towards profitable betting experiences.

BetLab utilizes raw data incoming from a sports data API, and uses it to populate hundreds of parameters in our original algorithms in order to finally display well-rounded tips and suggestions for real-time betting picks. It covers detailed relevant information for events, players, stats, standings, odds, news, predictions and more!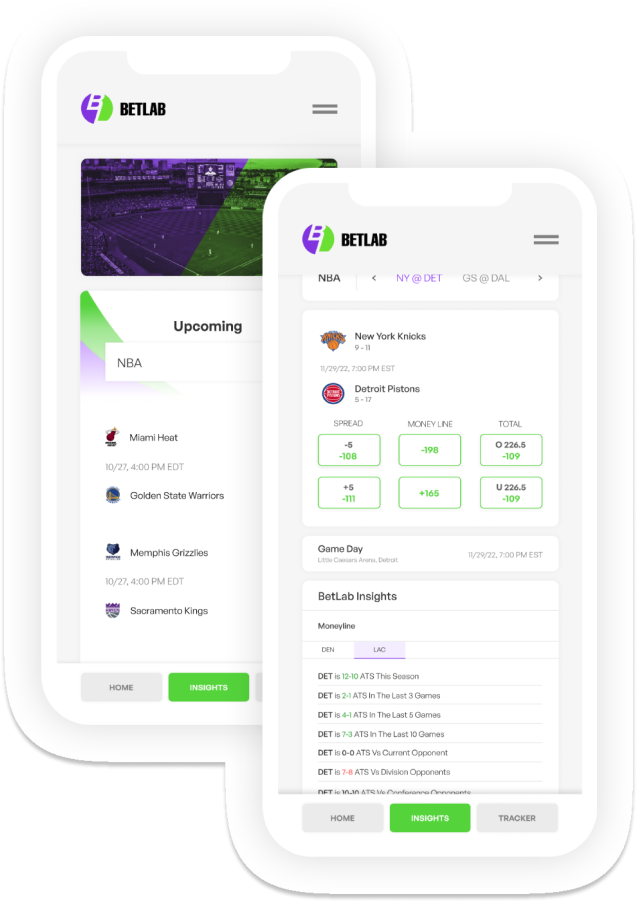 Our Service
---
Our original algorithms that manipulate sports data combines all relevant event & player information to provide you with readable insights that you can use to significantly benefit your betting picks. Supported by an internal blog system, news outlets and many more informative functionalities, BetLab is rounded to become a one-stop-shop for all of your NBA, NFL, NHL & MLB betting needs.